Pricing Information
We do so much for so many companies!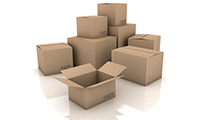 Our pricing is structured on a quote by quote basis because each company needs our services for different aspects of day to day operations. It would be nearly impossible and far too confusing to write out detailed pricing for each of those services we provide. Most often we receive inquiries from business owners who are not always aware of what services they "need", so our pricing is structured differently for each and every company we supply our services to. You are able to obtain our services for a simple task such as phone support or product fulfillment, or you can hire us to run all of your daily operations and management requirements. With such a broad range of services supplied to and required by our clients, each company will undoubtedly fall into different pricing categories.
Our failure to disclose our pricing is not an upsell tactic that we employ to hook you into services you may not need. Instead, we prefer to understand your business, the goals you want to achieve for your business, and "your" strategy to accomplish those goals. After that evaluation, we can determine where we fit into your plan and help you restructure that plan if necessary. Our online application process helps us determine whether or not our business is a match for your needs, and whether or not we are capable of delivering what we promise based on the long term goals and business strategies you may have or may not have already set into motion.
The truth is, it's all about the relationship we can develop with each other. Just like everyday relationships in society, a business relationship is not always destined to be long term relationship if both parties do not trust each others decisions from the start. When and if we do sign you up as a client of ours you can rest with the knowledge that you have a dedicated team of time-tested professionals working on your behalf to help guide your business into a direction that both of us can agree on. Simply stated, we do not take pride in our services if those services do not produce the results we have achieved for our clients time and time again throughout our 28 years of business development and growth deployment experience.
So let's get started on building that relationship. It all starts with a short application!
Application